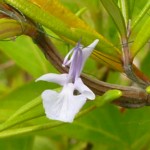 Emotion Code special offer - I will release all trapped emotions that are ready to leave.
OR
Heartwall clearing special offer - I will release all heartwalls that are ready to leave.
OR
Emotional Resonances clearing - An emotional resonance is when you have felt an emotion so strongly you are left "ringing" with it, like a bell after it has been struck. I will clear all the ones that are ready to leave.
OR

Trauma clearing - this can also encompass when 2 or more emotions are trapped together, a double whammy.

Choose which you would like or purchase two or three or all four and get a double, triple or quadruple whammy ;)
Sessions can be for animals or humans - your choice, just let me know who you want them for. I can dowse to see what would be most beneficial and do that or you can choose, let me know which you prefer in the drop-down box please. Also please let me know when would be suitable. Please drink plenty extra water for a few days and get what extra rest you can as your body processes. If the session is for an animal, please make sure that they have access to lots of extra water and can rest and sleep more. There will be no email reports with these vastly reduced sessions.


For many years I have helped hurt, abandoned, abused animals of all species for free and continue to do so. That does however take time and effort and I do have to eat and pay the usual bills. If you would like to make a Gratitude Gift on behalf of the many hundreds of animals I have helped and will help, please do so here. Many thanks. PayPal also accepts credit and debit cards.