---
Group Reiki for Loss and Grief
£11.00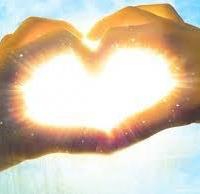 This is a group Reiki session for humans and animals which will focus on grief and loss in all its forms - We may have had a person or animal pass into spirit, we may have had loss of a job we wanted or enjoyed, a friend may have moved away, we may have had a relationship breakdown, moved house or whatever. Life is full of change and with change comes some form of loss along with the new.
Our animals feel grief too when they lose a friend or companion to spirit or we move them to a new location which means they miss their usual companions. There are so many forms of loss for all species and this session will seek to bring comfort to all.
I will send the energy about 8pm, you can pick it up whenever suits you best simply by asking. Please drink extra water for a few days starting on Friday and relax when you accept the energy.