Relationship Healing
---
Relationship Healing
£66.00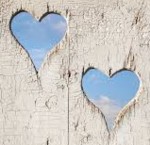 Relationships - they can be bliss or a nightmare or anything in between. We all have relationships and they can get sticky at times. In a relationship healing session I will clear the energies which are standing in the way of your relationship being smooth. This could be issues from this or another lifetime, I will clear what you most need at this time.
As well as romantic relationships, I can clear from all sorts of other relationships - parent/child (of any age), friends, in-laws, aunt/cousins, step relationships, teacher/pupil, boss/employee, you name it, there is "stuff" to be cleared.
As with all emotional healing there may well be layers to be cleared.