Access Consciousness was brought back into present-day consciousness by Gary Douglas.
'The Bars' are 32 points on the head which when lightly touched either energetically or hands-on release all our preconceived ideas about many different areas of our lives. These points contain all the thoughts, ideas, beliefs, emotions, and considerations that you have stored in any lifetime. This is an opportunity for you to let go of everything! Access Bars® has assisted thousands of people to change many aspects of their body and their life including sleep, health and weight, money, sex and relationships, anxiety, stress and so much more.
Each Access Bars session can release 5-10 thousand years of limitations in the area of your life that corresponds with the specific Bar being touched. This is an incredibly nurturing and relaxing process, undoing limitation in all aspects of your life that you are willing to change.
Having your Bars run can leave you with a lovely sense of space as all the mind chatter just vanishes.
Conversions to other currencies here
Testimonials:
I had an Access Bars session with Muriel in April as I felt I had some blocks and limitations in my life which were holding me back from progressing. During and after the session, I felt very calm and relaxed. Since the Bars session, I have come on leaps and bounds with confidence, lots of opportunities have presented themselves to me and I've become certified in a healing modality! I would highly recommend Muriel's healing services. RJ, UK
~~~~~~~
I have a Facebook group about my work which you are welcome to join.
~~~~~~~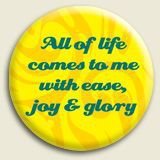 For many years I have helped hurt, abandoned, abused animals of all species for free and continue to do so. That does however take time and effort and I do have to feed Millie and myself and pay the usual bills. If you would like to make a Gratitude Gift on behalf of the many hundreds of animals I have helped and will help, please do so here. Many thanks. PayPal also accepts credit and debit cards.