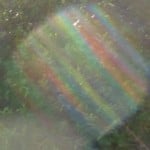 In mixed sessions I will use whatever modalities and techniques your body asks for. It is often quite a mixture and tends to be very in depth.
Conversions to other currencies here
For many years I have helped hurt, abandoned, abused animals of all species for free and continue to do so. That does however take time and effort and I do have to feed Millie and myself and pay the usual bills. If you would like to make a Gratitude Gift on behalf of the many hundreds of animals I have helped and will help, please do so here. Many thanks. PayPal also accepts credit and debit cards.