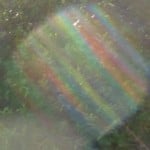 In mixed sessions I will use whatever modalities and techniques your body asks for. It is often quite a mixture and tends to be very in depth.
Conversions to other currencies here
Testimonials
"I have felt more positive the last few weeks and February wasn't too bad at all with less anxiety and symptoms from my conditions which enabled me to feel like doing more. It has felt wonderful although alien to have those days which I hang onto when I have a bad one because I now know I CAN have symptom free days."
~~~~~~~~~~~~~~~
For many years I have helped hurt, abandoned, abused animals of all species for free and continue to do so. That does however take time and effort and I do have to feed Millie and myself and pay the usual bills. If you would like to make a Gratitude Gift on behalf of the many hundreds of animals I have helped and will help, please do so here. Many thanks. PayPal also accepts credit and debit cards.