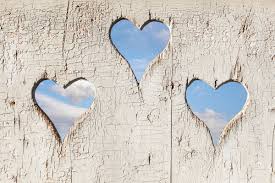 Relationships - they can be bliss or a nightmare or anything in between. We all have relationships and they can get sticky at times. In a relationship healing session I will clear the energies which are standing in the way of your relationship being smooth. This could be issues from this or another lifetime, I will clear what you most need at this time.
As well as romantic relationships, I can clear from all sorts of other relationships - parent/child (of any age), friends, in-laws, aunt/cousins, step relationships, teacher/pupil, boss/employee, you name it, there is "stuff" to be cleared.
As with all emotional healing there may well be layers to be cleared, hence the 3 session discount price. If you would like a different number of sessions, that can easily be changed in the "Quantity" box on the Paypal page.
Conversions to other currencies here
Testimonials

My husband and mother were at loggerheads, neither willing to give an inch. After your clearing they transformed to being best of pals again. Thank you!
~~~~~~~
I just wanted to say that whatever you did yesterday was very effective and cleared something. You absolutely work Muriel!
~~~~~~~
For many years I have helped hurt, abandoned, abused animals of all species for free and continue to do so. That does however take time and effort and I do have to feed Millie and myself and pay the usual bills. If you would like to make a Gratitude Gift on behalf of the many hundreds of animals I have helped and will help, please do so here. Many thanks. PayPal also accepts credit and debit cards.