I wanted to let you know that Odie is doing well. His infection went down really fast! He is loving life, hopping around like a happy bunny.
~~~
You helped our Lucy a couple of years ago and is now helping our 14 year old Basset Fauve, Hector. I'm very grateful to you for your help in keeping our old fella comfortable and feeling well.
~~~
I have been feeling much happier, peaceful and positive.
~~~
I recently had healing by Muriel and the results were amazing!
I had a grade 2 sprained ankle that was swollen, bruised and very painful, I couldn't put any weight on it at all. The day after it had happened I contacted Muriel who started the healing straight away.
Later that evening, I could put my toes down, the pain started to go. The next day I could put my foot down to take some weight. The day after that I didn't need the crutches and I started to walk again with care.
The healing was so quick, I was honestly improving at times by the hour!
It's now been 2 wks since the sprain and I'm back to normal.
I was told at the hospital to expect the ankle to take 6wks plus to get better.
I can walk my dog and get around perfectly normally again.
The effect of the healing is quite miraculous.
I would whole heartedly recommend anyone to give it a go.
Muriel is a very gifted healer.
~~~
My first SRT session was very helpful. I'm looking forward to the second.
~~~
Thank you so much for the uncannily accurate reading. I have read it a
number of times and I'm sure I will often come back to it.
~~~~~~~
I loved my reading, its absolutely bang on in terms of how I feel and interact with people. Thank you!
~~~~~~~
Thank you Muriel, this was fascinating and I resonated strongly with many aspects of the reading.
~~~~~~~
I can highly recommend Muriel as I have personal experience of her amazing skills that have literally changed my life.
~~~~~~~
I can't even express how my life and body have changed.
I have had an incredibly productive week! I'm motivated, resting well and just overall happier.
I feel a wonderful sense of urgency to accomplish things and feel happy when completed.
Before I was overwhelmed and tired and lacked motivation.
I can't thank you enough! I don't know what you did, but I have to say it's been miraculous for me! It's made a huge difference!!!
Sending warm hugs of appreciation from my heart!!! ❤️❤️❤️ J.Y. Arizona, USA
~~~~~~~
I've just read your report and am absolutely open mouthed at the accuracy of what you're telling me!! Amazing! Thank you. E.R. England
~~~~~~~
I do believe it has helped although I wasn't aware of anything happening at the time and will book some more. M.H. Scotland ( sceptical but had tried everything else)
~~~~~~~
Muriel is a careful, conscientious and multi-layered healer. I highly recommend her for all her healing modalities, especially her work with flower/crystal essences and remote healing/support. Lorraine Poole, Scotland http://www.light-within.co.uk
~~~~~~~

Well deserved testimonial for Muriel Alicia:

After 6 weeks of using holistic methods in healing my bully dog Bears paws which were raw with pustules between each and every toe, I finally conceded and went to the vets and got 2 weeks worth off antibiotics.
Didn't fix it he needed another 2 weeks worth of those antibiotics and then finally his toes were so much better ...

I hoped that was the end of that ...

wrong :( obviously the root cause was not addressed, as it started all over again within a couple of days ...

I did NOT desire using more antibiotics and sought help and guidance from Muriel ...

even though we are thousands of miles apart she worked her absolute magic on Bear with a SRT session ...

It took 2 or 3 days and then improvements started happening ... and today (8 days later) all between his toes are looking like they should be, healthy and beautiful ...

I just have soooooo much gratitude for Muriel helping Bear (and my frustrated self)

No nasty chemicals used, no antibiotics needed, just Muriel's hmmmm magic wand I want to call it LOL

I can honestly HIGHLY recommend Muriel ...

Next time I'll approach her first, rather than the veterinarians ...

Thank You Thank You Thank You Muriel xxxxx Rissa And Bear xxxx Western Australia
~~~~~~~
A little update………I really think you have cured his anal gland problem. Thanks a million!
~~~~~~~
Muriel is indeed a Godsend and last night came to the aid of my younger bitch. Deia was spayed yesterday and the op itself went really well. She did however have quite a bad reaction to the GA. She is my rescue and a real 'velcro' dog and quite highly strung. What a difference Muriel made in just one session last evening. This enabled Deia to calm and have a good night. Thank you Muriel from both of us! Xx E.J.R, England
~~~~~~~
Our 8-year-old Weimaraner, Jake, is a troubled boy with anxiety issues and more than his fair share of medical problems (arthritis, anal gland infection, heart murmur, gum disease and lumps and bumps). Muriel came into our lives just over a month ago and I can't believe the transformation in Jake, both physically and psychologically.
Even though Muriel would be working on a specific problem area in a given session, it would have a positive effect on another area, most noticeably, the improvement of Jake's anal glands and the reduction of Jake's anxiety levels. He is less reactive and will tolerate the hoover and lawn-mower now. He is walking on a loose lead, attempting to play and showing and accepting affection. It is fascinating how different parts of the body and the mind are connected.
Muriel has a special gift and I feel privileged to be working with her. She has a genuine empathy and connection with Jake and really 'gets him'. Jake was benefitting from her positive, healing energy before she had even started working on him.
Muriel's patience, support and beautiful words of encouragement and reassurance have boosted my confidence and made me realise that I'm not doing such a bad job after all! She is very generous with her time, offering detailed explanations, practical tips and useful reading.
Thank you for touching our lives!
~~~~~~~

Muriel was first recommended to me by my Craniosacral practitioner because she herself had received great relief and understanding of a severe elbow injury that occurred one morning so she contacted Celestial Healing Light straight away…later on that day she was able to carry on with physical work packing up her house ready for a move as the elbow healed.
I have received Body Clearing and SRT sessions at different times from Muriel and found them both to be effective, the most recent being Body Code for abdominal and hip discomfort on the left side. Within the same hour of receiving the treatment I had much greater ease of movement and was out of pain. There was immediate relief of 60 percent of symptoms and I will be following up soon with a second treatment.
During the treatment I had a feeling of gentle warmth come over me which seemed to soften me. I also felt slightly dreamy and very peaceful.
So if you want to know where other body-workers and healers go to get help – it's Muriel at Celestial Healing Light!
Please do help yourself (and help Muriel herself in her dedication to her animal healing) by trying out her services.
C Auchinachie www.ChristinePatient.com

~~~~~~~
Muriel did Body Clearing for my dog Alexis when she was so sick in January and WOW it really worked wonders!!! Kathie Eberhard, USA
~~~~~~~
Muriel - Thank you so much for all your help. I always feel lighter after one of your SRT sessions. I actually feel a sense of peacefulness this morning... there's a calm.... it feels really good. Thank you for the affirmation as well as the work!
After finishing the 3 SRT sessions from you working on clearing financial issues, we got 4 new clients immediately! It was a very nice chunk of unexpected money. In the past, summer has been a very slow time for our business, and so far this summer we're way ahead of what "normal" has been in the past. And tonight, my husband and I won one free ticket to the conference we're at right now, but for next year. This was wonderful! Tracy Bonczyk, USA HypnosisCareSolutions.com
~~~~~~~
Muriel has helped many times with our dogs. I've been diagnosed with a health problem. Lots of tests and lots of stress. I coped better than my husband....but not by much.....smiles. I honestly thought he was about to either have a heart attack or a nervous breakdown. Muriel did a session for each of us and the change has been awesome. I honestly don't have the words to express the difference in us both. I don't quite know what she does but whatever it is it WORKS. Also advice…. My grandson was poorly, Muriel advised Vit D3 which I passed on to daughter. She mentioned it to consultant who after testing prescribed MASSIVE doses. THANK YOU Muriel for all that you do. J.P. England
~~~~~~~
Our Weimaraner suffered with such a sensitive stomach, allergies, rumbling tummy & hunger pukes. For years we struggled to keep his weight up. After contacting Muriel for essions we were amazed at the results. Over the next 3 months (we changed nothing) he gained weight and his poos improved dramatically. After his first session he also instantly lost his fear of frying smells & the extractor fan - an unexpected surprise as I had not asked Muriel to work on this.
We then began to research raw food & decided to switch him to this a few months back. He didn't cope well with the initial change so we turned to Muriel again for another session. He is doing so well on his raw now. Tried duck, turkey, venison, egg, pork, rabbit & tripe so far. He is the perfect weight, has perfect poos & no rumbling tummy or hunger pukes since, plus he absolutely loves it. We are so happy for him!
I would never hesitate to contact Muriel again & would recommend her fantastic work to anyone. I am a complete convert. Thanks Muriel, love from a very happy Argent & Kirsty xx
~~~~~~~
I was sceptical about remote healing at first, but Muriel was recommended to me by a trusted therapist, so I contacted her (though with some trepidation) - and was amazed by the power of her work. I certainly did not expect to feel the effects so clearly. Time and again she gives me just what I need at the time with only the minimum of information from me, and I feel lighter, calmer and physically, mentally and spiritually 'recharged' and restored as a result. She also comes across as a very warm and kind person with a real vocation to heal. C.C., Scotland
~~~~~~~

I want to highly recommend the work of Muriel Alicia . After a weekend feeling so unwell with symptoms of a migraine and high temperature/ feeling delirious at times, nauseous, and constant headache, I had a session with her yesterday, and by evening felt like myself again, but me with bells on. Wooohoo!! Thanks Muriel! If you feel you need something addressing or clearing, get in touch. Mary Mcconnell www.startherapies.co.uk
~~~~~~~
Muriel is a precise and thorough practitioner with enormous insight. Her energy is gentle and non intrusive and yet powerful and effective. Her results speak for themselves. She has been very helpful in our family. Both my daughter and my beloved cat have received her healing and the shift in them has been dramatic. I will not hesitate to recommend her to my patients, friends and family. Thank you Muriel for your support.
Susana Montoya-Pelaez, Chameleon Therapies (Physiotherapy, CranioSacral therapy, Visceral Manipulation) Scotland.
~~~~~~~

Muriel is extremely well-educated in the field of alternative medicine and healing. She uses her experience and creativity to provide relief to people and animals, regardless of the complicated nature of their situations. Debra Wilkins, USA
~~~~~~~
Just wanted to let you know Murphy is barking, happy and acting like he has not done for months now! Amazing the work you do on him. We are so happy thank you so much.
Muriel, I knew you had worked on Murphy before you told me you did, because he was spunky and was in front of me the whole time I walked him in the pasture (he had been lagging badly). Also he was staying very close to his mom while she was getting ready for work. Recently he had been hiding so he did not have to go, but this morning he was right there not letting her out of his sight. She said he barked at a couple of her customers wanting to say hi instead of just laying down. He is moving better and is happier. Thank you. Thank you. From such a long way away and wham your magic gift works again!
Kat, USA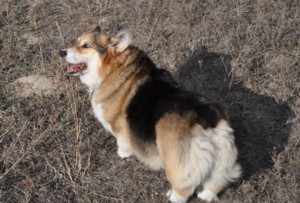 ~~~~~~~
Our 185 lb Alaskan Malamute, Chalali, is in the midst of battling osteosarcoma. Until recently, she'd done extraordinarily well with various holistic treatments....we are approaching her 2 year post diagnosis anniversary. Things took a turn a few months ago, however. Her tumor grew, her pain became less manageable, and she seemed to be having more bad days than good. On a particularly bad day, she just cried and cried. And on that day, a good friend put us in touch with Muriel.

After receiving a Body Clearing, a Past Life Clearing, and a Reiki treatment from Muriel we saw an almost immediate change in our girl. The first thing we noticed was that her crying stopped within a day. After the treatments, she slept like a rock. When she woke up, her energy was much better....and her mood was much better. It's been a week since then and she has continued to improve and is still doing great. She has a renewed interest in toys, playing, and acting silly. She's even walking a little better. Sadly, her tumor continues to grow so it is still a constant challenge. But we've been blessed to have her almost 20 more months that we were told we would. Our only wish is that her remaining days are as comfortable and joyful as possible. Muriel's treatments are helping make our wish come true and we are so grateful to have found her.

I recommend her work to anyone (human or furry friend) who is dealing with pain, disease, anxiety, or any mind/body issues. She's amazing! - Juli, USA
~~~~~~~

I can attest to Muriel's kind healing. She is a wonderful person whose first priority is the animals and their care givers. Thanks for being there, Muriel! Jo Ann Jones, West Virginia, USA

~~~~~~~

Muriel truly helped my physical body after I sustained a fall. I was in a lot of pain afterward and was expecting to have an uncomfortable night from it. Literally within minutes of her working on me I went from throbbing pain to a pleasant, humming buzz type feeling. I did not take pain reliever and didn't require any through the night. I was so thankful for her working on me. Today I have little to no bruising left after nearly a week's time. But I also must add that she worked on my baby grand daughter and me before she underwent surgery. I was at my wits' end with worry and upset. Calmness was instilled in a very short time. Hurrah for Muriel's abilities to help me and mine. I will add this was done by Muriel from Scotland to me, in the U.S. Much gratitude, Jane Michael, USA

~~~~~~~

Muriel is a very gifted, talented and sensitive person. She is aware of other people and animals feelings and needs. She has several ways that she works on healing and is always learning more ways to help heal those in need. Muriel has helped me and my animals numerous times -- too many to count. We have also worked together on other people and animals -- our energies merge together very nicely, and we both do different types of healing so that we work very well together.
I would recommend Muriel for either yourself or your pets. Rhea Ollett, Canada http://www.ridgebluffhealth.com/

~~~~~~~~~~~~~~~~~~~~~~~~~~~~~~~~~~~~~~~~~~~~~~~~~~~~~~~~~~~~~~~~~~~~~~


Muriel's approach to healing both humans and animals is gentle but effective. She has helped me remain calm and centred when circumstances around me were not. Her remedies are always appropriate and their effects deeply felt. Alex Bairstow, Scotland http://www.bodyworksbodywise.co.uk/

~~~~~~~~~~~~~~~~~~~~~~~~~~~~~~~~~~~~~~~~~~~~~~~~~~~~~~~~~~~~~~~~~~~~~~


I "met" Muriel on a Holistic Weimaraner Message Board. She was one of the first people to reach out to me when I needed help with one of my dogs. Muriel is always very generous with her time, skills and genuine knowledge of the services she offers. She is passionate about her work and her intentions are real, thoughtful, heartwarming and pure. Muriel has provided very sound advice and distant treatments for several of my dogs over the years. I feel blessed to have Muriel in my life and have come to consider her a friend who truly cares about me and my dogs. Barbi Ruby, Canyon Country, CA

~~~~~~~~~~~~~~~~~~~~~~~~~~~~~~~~~~~~~~~~~~~~~~~~~~~~~~~~~~~~~~~~~~~~~
Muriel has an open and willing Spirit to meet you where you're at. She worked around my schedule so I could receive distant healing at a time that worked for me. She is intuitive and thorough. My heart wall was cleared in two sessions of Emotion Code. This is how my Spirit worked and Muriel intuitively went with what I needed.
Three weeks after receiving my heart wall clearing. I'm a participant in life, jumping into new experiences which was uncommon before.
I'm open to new experiences, relationships and possibilities.
I've discovered a love of self that wasn't there before.
I've had responses from others like 'I like this side of you, I like your style.'
Life gets better and better. Don't wait another day to start living fully who you are and Muriel can help that to happen, as she did for me.
Sandra, Canada
~~~~~~~~~~~~~~~~~~~~~~~~~~~~~~~~~~~~~~~~~~~~~~~~~~~~~~~~~~~~~~~~~~~~~~

I've been lucky enough to have several energy healing sessions from Muriel, and have also received some of her handmade flower & crystal essences which she specially chose for me. Her sessions were extremely helpful to me - she is so caring and thoughtful, and I had nearly instant improvement. Muriel truly cares about the people (and animals) that she works with, and I am very happy to recommend her services! Nahanni Faith Hartwood www.nahannifaith.com
~~~~~~~~~~~~~~~~~~~~~~~~~~~~~~~~~~~~~~~~~~~~~~~~~~~~~~~~~~~~~~~~~~~~~~

I've known Muriel for years, we met through online forums and distant healing groups. She is a caring and totally competent healer and has a number of different techniques and skills that she combines to give a bespoke and very effective healing treatment. She is a dedicated and amazing animal healer but does also work with humans to great effect. I have no hesitation at all in recommending Muriel. Jenny Alltimes http://www.inneressencehealing.co.uk/
~~~~~~~~~~~~~~~~~~~~~~~~~~~~~~~~~~~~~~~~~~~~~~~~~~~~~~~~~~~~~~~~~~~~~~


Muriel worked on Sierra, our almost-17 year old cat, with the Body Code because of elimination/lower GI sluggishness. Although the situation is still there, it's improved. Sierra wanted to give this as his testimonial for Muriel's website: "I feel like there is more space in my tummy now. It's more light and free than it was." Sue and Sierra her cat, USA.
~~~~~~~~~~~~~~~~~~~~~~~~~~~~~~~~~~~~~~~~~~~~~~~~~~~~~~~~~~~~~~~~~~~~~~


Muriel is a very talented lady. The care and attention she puts into her essences make them truly miraculous. I have had several and each one just worked wonders, so much so that my 3 year old daughter was also drawn to use one I had recently. The essences have helped me enormously and I can't recommend them highly enough. I have also received Emotion Code treatment and there are few words to describe how effective and powerful this is; it has to be experienced to be believed but you will not be disappointed. This treatment has the ability to tackle problems that other treatments just can't help. Apart from offering wonderful treatments Muriel is a thoroughly nice person and offers such support to her clients, I wouldn't have got through the last few months without her expertise and help. A very gifted and talented lady, I can't recommend her highly enough! AnneMarie, Scotland
~~~~~~~~~~~~~~~~~~~~~~~~~~~~~~~~~~~~~~~~~~~~~~~~~~~~~~~~~~~~~~~~~~~~~~


Thanks so much for the crystal essence, I don't know how or why but I haven't needed an allopathic hayfever pill since I started taking it - you're a miracle worker :) Alex Bairstow, Scotland
~~~~~~~~~~~~~~~~~~~~~~~~~~~~~~~~~~~~~~~~~~~~~~~~~~~~~~~~~~~~~~~~~~~~~~


Yes, of course you can put me on your website. I am quite a handsome boy -- at least my Mom says so. It will be fun to be on a website and get people's reactions to me. Thank you for all the treatments you do for me. It has really helped though it does not show on the outside I know that I feel better -- especially emotionally. It bothered me that this was upsetting Mom and she did not want me to leave yet. With all the work you have done, I can stay here on earth much happier. Thanks for that -- the treatments have been wonderful. I give you a "highly recommended" yes -- get a treatment from Muriel for your pets or yourself. Love and whinnies, Chester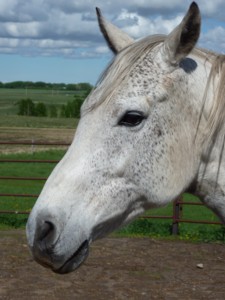 ~~~~~~~~~~~~~~~~~~~~~~~~~~~~~~~~~~~~~~~~~~~~~~~~~~~~~~~~~~~~~~~~~~~~~~
I too would like to offer a testimonial about Muriel's work for our dear 11 1/2 year old German Shepherd dog. He was struggling terribly with not being able to eat and digest his food and we were several times quite close to losing him. Muriel offered to do her Body C;earing, Reiki and Holographic healing on him and the results were amazing. Within hours he was more comfortable and willing and able to eat and drink and within days was feeling so much better. Today he eats with gusto and is the first to finish his food! My husband even had Muriel do some work for his joint issues and was very happy with the pain relief. Muriel is always ready to rise to the challenge and is immediately at the work. We are so grateful to have her in our lives. Vera Gabliani, USA

~~~~~~~~~~~~~~~~~~~~~~~~~~~~~~~~~~~~~~~~~~~~~~~~~~~~~~~~~~~~~~~~~~~~~~

Over the last few months I have had both Emotion Code and Body Clearing distance healing from Muriel. On each occasion, I woke next day with a sense of lightness and feeling more at ease within my body. Symptoms, both physical and emotional eased, and Muriel made several suggestions about nutritional supplements and other lifestyle changes which I took on board. I was amazed, and yet not surprised, at what showed up during each session, great insights for me each time, and would recommend working with Muriel to anyone looking for ease and relief. Mary McConnell www.startherapies.co.uk
~~~~~~~~~~~~~~~~~~~~~~~~~~~~~~~~~~~~~~~~~~~~~~~~~~~~~~~~~~~~~~~~~~~~~~
I had a large bloated abdomen with pain in the kidneys and wasn't able to digest food for several painful days. Muriel's spot on work corrected the underlying imbalances and I felt better the same day. 2 days later I look and function like a normal human being again. Regular medical procedures would have never found the true causes for my symptoms. Thank you Muriel! Alex M.,Miami, USA
~~~~~~~~~~~~~~~~~~~~~~~~~~~~~~~~~~~~~~~~~~~~~~~~~~~~~~~~~~~~~~~~~~~~~~
Where do I start? Without Muriel's help I am certain we would not have our beautiful Blue with us now. Blue came to us from rescue and he was in a sorry state from the word go. Within a day or two he was on the point of collapse, and we found he had Kennel Cough, very severe, along with a nasty bout of gastro enteritis. Blue was very ill for a while, but Muriel stepped up and sent healing for him and soon he was back to his bouncy self, and we were so relieved.
However, 5 months later Blue was desperately ill - he had bloat along with a gastric torsion. Those words strike terror into the hearts of every Weimaraner owner, and no less for us. He was close to death when the vet operated, and the 48 hours following were also critical. Muriel never flinched, she sent healing, she contacted everyone on her network for help, they all sent for him, Muriel set up a healing grid for him, and prayed and sent healing day and night for our boy. It took him a long time to fully recover; his stitches refused to heal, he had a huge scar and was less than happy. During ALL that time, Muriel continued to send, recharged and reset the grid, and the network of her friends carried on helping too. Muriel was the head of an army that helped Blue fight the longest and toughest battle he has had to fight, and she helped him win it! I have thanked Muriel many times, but there can never be enough words to convey how much we value Muriel and her help, and there is no amount of money that could ever pay her back for what she did for our Blue. Muriel will for ever be in our hearts, and part of Blues life. Thank you from the bottom of our hearts. xxx Karen Dobbin, England
~~~~~~~~~~~~~~~~~~~~~~~~~~~~~~~~~~~~~~~~~~~~~~~~~~~~~~~~~~~~~~~~~~~~~~