Other helpful people
I have worked with many lovely caring people who have helped me, my dogs and other animals and people I have been helping. Often a multi-level approach to issues is best. Here are just a few of the people I trust and recommend.
For Animals
Catherine Walker is an amazing Animal Communicator. She never lost her ability to hear animals of all species so has been doing so all her life. She too has often helped me with my animals. Catherine is an expert with horses, has rescued many dogs and also has cats. She works with Monty Roberts when he is in this country. She is also a Reiki Master/Teacher. www.talkinghorse.co.uk
Holistic Vets
Holistic Vets always train as regular Vets first then go on and learn more to help their clients better.
Dr Doug Yearout is a Holistic Vet in Seattle, USA who will consult distantly with people and their regular vets. He is a lovely caring guy who has helped my Millie a lot over the years, has kept her going over her last couple of years in her body by advising the perfect Homeopathic remedy for her. He even gave her a Chiro treatment many years ago when her back legs packed in which gave her back feeling in her toes. He also helped a friend's rabbit with Homeopathic advice. Sadly he has now passed to Rainbow Bridge to be with so many animals he helped.

Christopher Day is the top UK Holistic Vet. He is based near Oxford. I have pointed many people in his direction and all have been delighted with him. He will sometimes do a Skype consult so it's worth asking if you cannot physically get to him. Tel.: 01367 710324 (weekdays 09:00 - 13:00)
Nick Thompson is the 2nd top Holistic vet in UK. He is based in Bath. Again, I have pointed several people to him and had good reports. www.holisticvet.co.uk

~~~~~~~~
Friends and colleagues of mine who do other things not necessarily directly related to what I do. All I have found to be fantastic at what they do and are caring, helpful people. In no particular order.....
Susana Montoya-Peláez is an AMAZING Craniosacral, Somato Emotional Release, Visceral Manipulation, Acupuncture, Physiotherapy, Applied Kinesiology and more therapist. She is also a lovely person and works in Pathhead, East Lothian. Contact her at Chameleon Therapies 01875-320144
Alex Bairstow is a fantastic Craniosacral, Somato Emotional Release, Visceral Manipulation and Physiotherapist. She is now up near Ullapool and also works in Dingwall so if you live up that way and have discomfort, go see her. www.bodyworksbodywise.co.uk
Lorraine Poole is a medium and spirit artist, also does Reiki. www.light-within.co.uk
Jane Delaford Taylor is an amazingly talented artist whose work is intended to lift the spirit in some way and does so very successfully. I love her work, so varied - angels, fairies, nature and more - all stunning! www.janedelafordtaylor.com
~~~~~~~~
Holistic products and books I have used successfully.

Here are some of the best products I have used to help my dogs.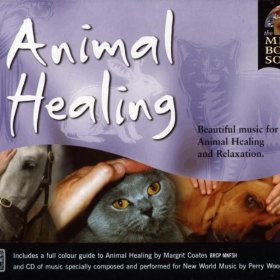 This is my number one tool! The Animal Healing CD by Perry Wood is soothing, comforting and animals visibly relax when it is played quietly. I put it on very quietly on repeat when I have to go out and leave my girl. All three dogs have benefitted from it. I should be on commission as I've recommended it so often;) I've known many many dogs benefit from it. It calmed down a serious situation with a friend's 3 dogs a few years ago, it was battle stations till their person played the free clip over and over.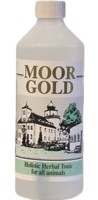 This is great for all sorts of things, really made a major difference to my Hannah's colitis, aging etc. You only need a little so a bottle lasts a long time. http://www.doghealth.co.uk/products/moor-gold
This helped my Hannah for a long time but not forever so it clearly doesn't actually heal but it's still a worthwhile supplement to consider as it took her from managing a few hundred yards on very wobbly legs to trotting a couple of miles in 5 days! . Buy here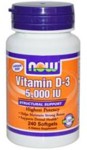 High Dose Vitamin D3 is invaluable for humans and animals. New research is showing that we all need much more of it than previously realised. It dissolved Millie's bony spurs all down her spine. Several years ago her back legs totally packed in due to bony spurs, basically her spine had almost fused. Initially I gave her herbs, D3, used Reiki and Body Code and she had Craniosacral therapy both hands-on and distant. After a few months all she needed was the D3. She refused to swallow the herbs any more, she knew what she needed. This is the one I recommend as it has no additives and is just lanolin and olive oil. I stab the capsules and sqeeze onto food for both of us. iHerb are by far the cheapest and also send out promply. If you use referral code UCI014 you will get up to $10 off your first order. Buy here
Flower and crystal Essences. I have a practitioner discount with them so you can order via me if you like. http://www.healthlines.co.uk


These are a few of my favourite books that have helped me to learn about alternatives. There are many other great books that I have yet to read!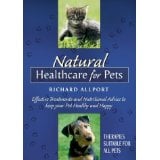 This is the first one I read which really taught me a great deal and I recommend as a starter. Natural Healthcare for Pets by Richard Allport who is in Potters Bar, England.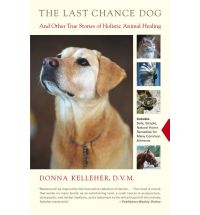 Last Chance Dog also published as Angel by Donna Kelleher, a US Holistic Vet who takes you through several stories where she healed animals allopathic medicine could not help. Lots of very helpful information in this too.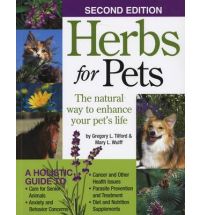 Excellent Book about Herbs for animals.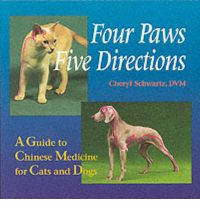 Covers meridians etc, very useful book.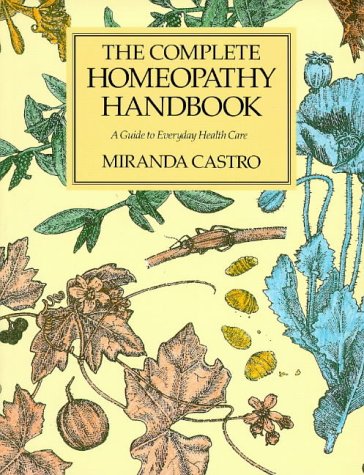 This is intended for humans but is good for the basic principles of Homeopathy.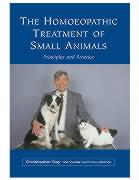 by Christopher Day, the top UK Holistic Vet. This is good but as it's written for Vets can be a bit technical.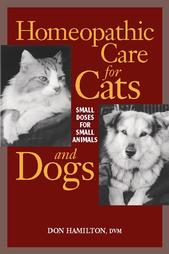 This is good too.
This was my introduction to Essences and is excellent. They discuss Essences from various companies.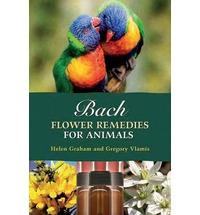 Just the Bach Essences but a useful book.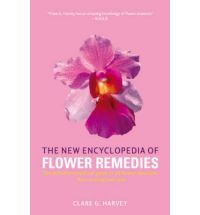 Excellent reference for many of the larger essence makers and all their essences at the time of printing.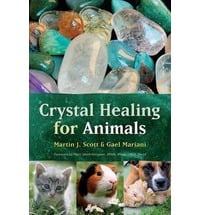 Excellent starter book for Crystals and their Essences.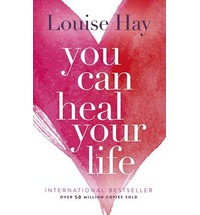 Written for humans but principles can be applied to animals too of course. Excellent book to start to learn how you are sabotaging yourself and how your emotions affect your health.