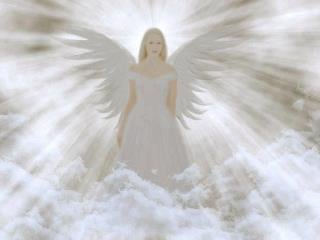 I have been attuned to many, many systems and can attune others to them. Here are some of them. I am still checking what all I have and getting them all typed up so if you are looking for a particular system and it's not listed, ask, I may just have it after all.

All attunements are sent distantly and you will have a manual and certificate sent by email to you after the attunement has taken place. It does help you to already have been attuned to at least Usui Reiki 1 before taking most of these attunements.

I have 23 Money, Prosperity, Manifesting ones available which can be bought as a group of 20 if you wish, giving you 3 free.
Conversions to other currencies here
Available Attunements -
Angelic Spheres of Light - Maureen Delaney and Tami MacDowell
Angel Wings Reiki - Angela Grotsch
Anti-Radiation Reiki - Fabio Dell'Aria
Archangel Michael and the Selenite Sword of Light Empowerment - Hayley Norris
Blue Star - Gaby Solina Grill-Mitterhofer
Celtic Reiki 1, 2,& 3 - Pamela Jordan
Chakra Tantra Reiki - Edite Peca, Victor Glanckopf
Conscious Reiki - Pamela Caddy
Cosmic Containers Reiki - Tawan Chester
Divine Magic Flush - Ferry Handoko
Dolphins of Atlantis - Carolynn Lloyd
Elemental Earth Star Empowerment - Jay Burrell
Feathers of an Angel - Aleksey Aleksandrov
Gentle Love Reiki - Rev. Adrienne Leroux Bode
Healing the Tree Kingdome - Pamela Caddy
Higher Clearing Ray - Andrea L Meyers
Infinite Light Empowerment - Eva Norlen
Inner beauty of Archangel Haniel
Inner Wounds Revocation - Ferry Handoko
Karuna Ki - Vincent Amador
Lakshmi Empowerment
Light of Angels Reiki
Love and Compassion System - Luuk van Deurssen
Love Flush 1-4
Love Hearts Reiki - Lynda Ward
Magic Reiki - Elena Sarovskaya
Negative Patterns Blasting - Argandini Titisari
Silver Violet Flame - Claire Timmis
Spirit Reiki
Zapharel's Love & Peace Alignment - Stephen Lovering & Lesley Wiliams
Giorgos Mylonas (GEOM)
Deep Red Reiki
The 4 Holy Archangelic Attunements
Amy Bass
Abundantia Abundance Ray
Aphrodite Beauty Ray
Freyja Marriage Ray
Stephanie Brail
Above the Radar Reiki
Abundance Flush
Allowing Abundance
Aura Flush
Deep Healing Reiki
DNA Healing Reiki
Earth Energy Boost
Gabriel's Financial Empowerment
Guardian Angel Reiki
Happy Reiki
Inner Strength Reiki
Life Path Reiki
Money Freedom Empowerment
Psychic Protection Flame
Flame of Universal Love
Money Reiki Practitioner
Money Reiki Master
Self Love Reiki
Eileen "El" Brookes
Angelic Cellular Healing
Archeia Charity

Beauty of the Swan Empowerment
Hamied Angel of Miracles
Linda Colibert
Abundance and Success Empowerment
Abundance Tree Reiki
Advanced Manifestation Lightwork
Angel Guides Empowerment
Angels and Unicorn Reiki
Annapurna—Goddess of Abundance Empowerment Reiki
Aura Clearing and Healing Reiki
Blessings of the Prosperity Angels
Colours of Money Reiki
Courage and Strength Reiki
Curing Mind Fog Reiki
Cutting the Cords of Attachment Reiki
Essence of Love and Friendship Reiki
Eye of the Storm Reiki
Fairies of Prsoperity & Happiness Reiki
Fairy Lightworker Program
Fire of the Phoenix Reiki
Fire of Prosperity Reiki
Golden Horses of Abundance and Prosperity Empowerment
Golden Unicorn Healing and Empowerment
Good Fortune Properity Empowerment
Green Woman Sacred Mother of the Woods Reiki
Healing Anxiety Reiki
Healing Plants and Mother Earth Reiki
Healing the Conflict Within Reiki
Healing the Inner Child Reiki
Heart to Heart—Love and Passion Reiki
Howl of the Wolf
Ole Gabrielsen
Elixirs 1 & 2
Ethereal Crystals
Ethereal Flowers 1 & 2
Flower Attunements
Full Spectrum Healing
Gold Reiki 1 & 2
Love Cocoons
Lunar Light Empowerment
Elizabeth Hibel (MidnightOwl)

Ahara Reiki

Archangel Ariel
Archangel Cassiel
Archangel Chamuel
Archangel Jophiel
Archangel Metatron
Archangel Michael
Archangel Raphael
Archangel Sandalphon
Archangel Uriel
Archangel Zadkiel
God Aengus - Celtic God of Love, Youth and Beauty
By Nicole Lanning
Balance Out Empowerment
Bridge Energy Empowerment
Image Reiki
Ray of Hope Empowerment
Pain Management Empowerment
White Protection Energy Bubble
Tracey Loper
Absolute Confidence Empowerment
Channelling Flush Empowerment
Divine Inheritance Flush
Empath Protection and Clearing Activation
Good Shepherd Protection Shield Activation
Journey to the Divine Self Activations and Clearings
Light of Christ Activation
Manifesting Wealth Empowerment
Mariah Windsong Napier
Fractal Reiki
Lattice Bridge
Sinead Walkinshaw
Anti - Stress Empowerment
Hari Andri Winarso
Earth Core Fire
Grounding Empowerment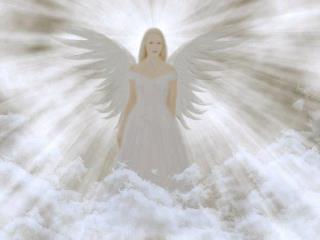 I have a Facebook group about my work which you are welcome to join.